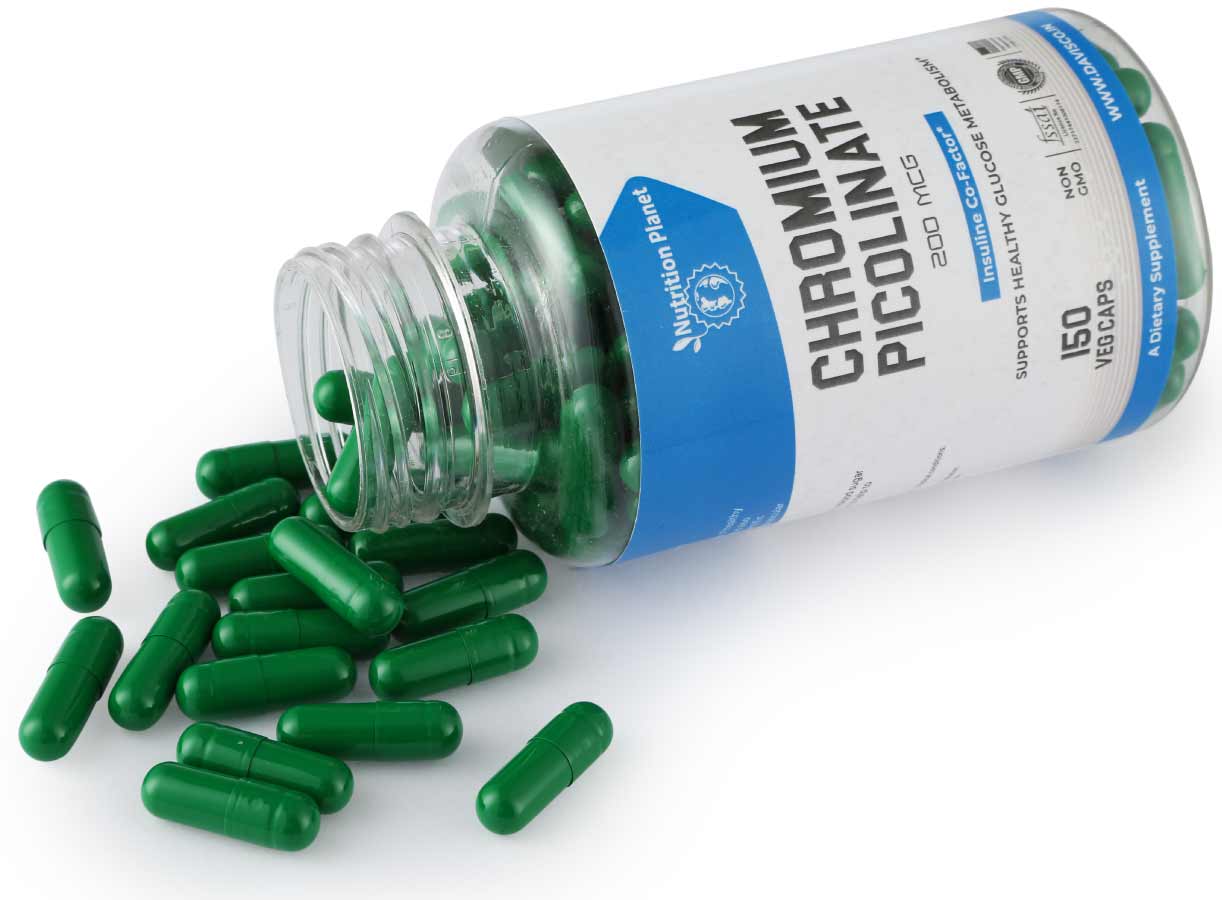 What is Chromium and Chromium Picolinate?

Chromium is a mineral which forces insulin to perform its operations better and it helps our body to process carbs, fat and protein. Our body can absorb less than 3% of the ingested chromium, so Chormium picolinate is an alternate option that is easily absorbed by our body. That is why this type is most popular in dietary supplements.
Who can use Nutrition Planet Chromium Picolinate?

Nutrition Planet Chromium Picolinate can be used by bodybuilders, athletes and fitness enthusiasts to lose fat and for better conditioning.
What are benefits of Nutrition Planet Chromium Picolinate?

1: Fat Loss
2: Lower Blood Sugar
3: Reduce Hunger and Cravings
4: Used for better conditioning