PRODUCT OVERVIEW
How it's made:
Whey Protein is broken down into smaller protein fragments through a process called "enzymatic hydrolysis." It may sound complicated, but this production step facilitates more rapid digestion, fast-tracking its aminos to your muscles, enhancing growth. Enzymatic Hydrolysis makes it taste more bitter, but also allows it to absorb more rapidly than a concentrate or isolate.
Hydrolysed Whey Protein & Post-Workout Supplement
Hydrolysed whey protein is an ultra-pure form of whey protein. Its rich amino acid profile means it is ideal to be used post workout as it delivers these amino acids and protein to the muscles faster than any other form of protein.

Research suggests that the body absorbs protein in short peptide form more efficiently than in free form amino acids. Hydrolysed whey protein is rich in these short chains. This provides the body with a rich 'amino pool' that can be immediately utilised and shuttled to the muscles that need it post- training.

"The key thing to remember is that recovery (and best results) are time critical"
Hydrolysed Whey Protein & Training
Immediately after training, the body requires specific nutrients to these muscles to rebuild them stronger, bigger or more efficient (depending on the training type). The faster the body can get these 'building blocks' to the muscles, the better the recovery and ultimately the results.

The speed at which proteins can get there is dependant on how fast they can be absorbed by the body. The best way for athletes and bodybuilders to exploit this anabolic phase and maximise the potential of each training session is to get the most useable proteins and amino acids into the body as quickly as possible.

Hydrolysed whey protein is considered the most useable form of protein. The easier it is for the body to get these digested and to the muscles, the better the results and the quicker the recovery. This is why hydrolysed whey protein is considered the preferred choice to enhance recovery.
George Farah on Hydrolyzed Whey Protein
Guaranteed Authentic
Nutrition Planet's Hydro Whey Protein - Unflavoured contains only one ingredient, which is HYDROLYSED WHEY PROTEIN ISOLATE "PROBUILD". Here is the Certificate Of Authenticity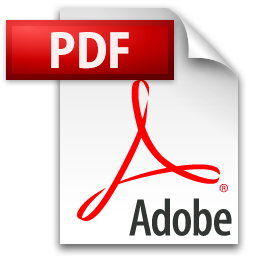 provided by the Importer to Nutrition Planet
Benefits
#1: Faster Recovery
A study published in the Journal of Science in Medicine and Sports found that subjects consuming whey hydrolysate post-workout experienced better recovery and performance shortly after a muscle-damaging bout of exercise than those consuming Whey Isolate. Researchers had 28 subjects complete 100 eccentric-focused repetitions on the leg extension. An eccentric focus induces significantly more muscle damage than typical concentric movements.

Immediately following exercise, subjects consumed either 25 grams of whey hydrolysate, 25 grams of whey isolate, or a protein-free placebo. Recovery was assessed via blood markers, subjective ratings, and performance testing. Measures were completed 1, 2, 6, and 24 hours post-testing.

The whey-hydrolysate group was able to regain performance (measured as peak isometric torque) 6 hours later, whereas the placebo and whey isolate group had not yet fully recovered even 24 hours later. That's a serious difference!

Intense, frequent training: If you train twice per day, Nutrition Planet's Hydro Whey may be advantageous to attenuate muscle damage and replenish glycogen quickly so that you're as close to 100 percent as possible for your second workout.

When dieting: For those deep into a dieting phase, choosing Nutrition Planet's Hydro Whey post-workout may be advantageous to promote recovery in the presence of limited carbohydrates. It may also help you to maximize the muscle-building response with fewer calories, given than it has a significantly higher leucine content compared to whey isolate.

During long-duration training: If you're about to embark on a lengthy endurance workout, Nutrition Planet's Hydro Whey may help to attenuate muscle breakdown and enhance overall performance.
#2: More And Longer-Lasting Amino Acids
Nutrition Planet's Hydro Whey has a higher leucine content compared to Whey Isolate: 14.2 percent versus 12.2 percent, to be specific. Given that leucine is essential for "turning on" muscle building, this lift in delivery to your muscles may potentially provide a slight edge over any other Whey form.
#3: Enhanced Glycogen Replenishment
Replenishing glycogen with carbohydrates post-workout enhances the recovery process and prepares your body for your next workout, particularly if you're an athlete doing two-a-days or something similarly demanding.

Glycogen replenishment is fueled by insulin, which is robustly stimulated in the presence of carbs, but also stimulated in the presence of protein alone. Whey hydrolysate induces a substantially greater insulin response compared to intact proteins (isolate or concentrate), which may facilitate superior glycogen replenishment and a greater anabolic response when consumed post-workout.

Research conducted in mice and cell cultures demonstrated that consuming a whey hydrolysate and carbohydrate combination post-workout significantly increased glycogen replenishment two hours after the workout compared to a whey-isolate/carbohydrate combination and a branched-chain amino acid (BCAA) carbohydrate combination.

Although this research has only been done in mice and cultures at this point, the authors speculate that similar findings would be found in human studies.
Suggested Use:
Add 1 heaping scoop (30g) to 190-210ml of cold water/skimmed milk/any other liquid of your choice. Blend for 45-60 seconds for a thick and creamy shake. Take 1-2 protein shakes per day or as recommended by a nutritionist to build lean muscle mass.