Vitamin C to boost Immunity: -
The deficiency of Vitamin C may result in poor immunity and increases the chances of getting infected by viruses easily. Nutrition Planet Immunity Booster contains 100% pure Vitamin C which prevents you and even cure respiratory infections.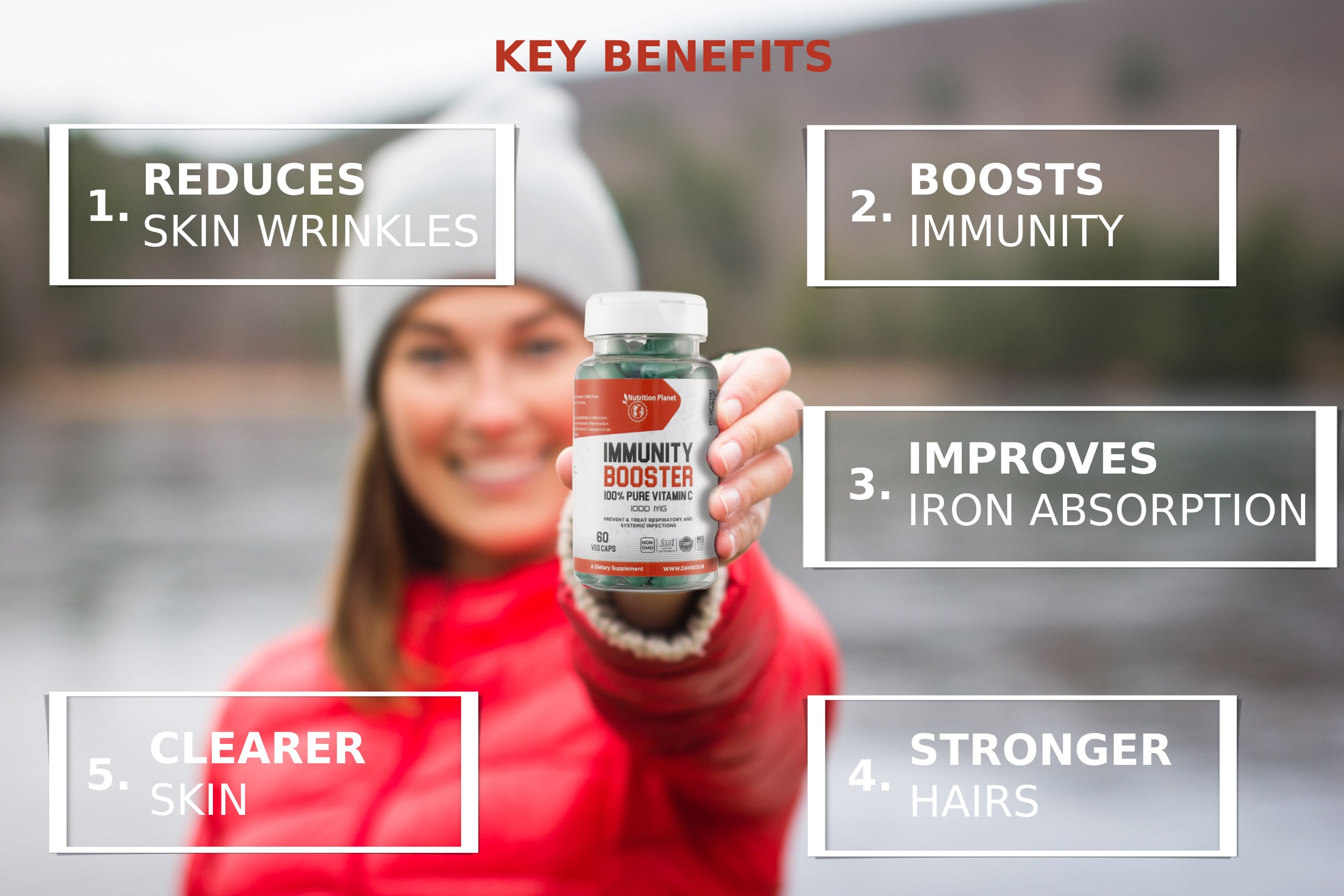 Vitamin C for better iron absorption, Clearer Skin, and Stronger Hair: -
Vitamin C plays a major role in making clearer skin and stronger hair because it helps to build protein collagen and iron absorption. By Nutrition Planet Immunity Booser - 100% pure vitamin c, you will not only get clearer skin and strong hairs but also maintains it.

Vitamin C helps in weight loss: -
Studies have shown that Vitamin C is inversely proportional to body mass. Subjects with good vitamin c levels in the body oxidize 30% more fat than those with low vitamin c levels. Some studies even show people with adequate levels of vitamin c are less likely to suffer from depression and fatigue

Age limit: Suitable for all ages

Dosage: Take one serving(2 capsules) once a day or as recommended by the physician or licensed nutritionist.